Voici une liste des expressions à apprendre et qui peuvent vous aider pour votre entretien avec votre famille d'accueil américaine.
I am interested in becoming an au pair for your family – would it be possible for me to ask you some questions?
Je m'intéresse à devenir au pair pour votre famille – puis-je vous demander des questions?
How do the children feel about a new au pair joining the family?
Est-ce que les enfants ont hâte d'avoir un nouvel au pair chez vous?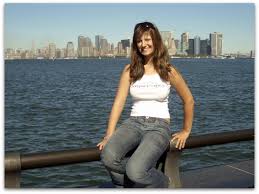 What activities do the children like doing?
Quelles activités est-ce que les enfants aiment faire?
I'm sure we would have fun together!
Je suis sûr qu'on s'amuserait bien ensemble!
Do they play competitively?
Est-ce qu'ils jouent de façon compétitive?
Do the children have their activities after school or are they only at the weekends?
Est-ce que les enfants font leurs activités après l'école ou au week-end?
What is a typical day like in your family during the week?
Comment est-ce que vous passez une journée typique en semaine?
I have an international driving licence and have been driving for three years now so I am a confident driver.
J'ai un permis de conduire international et je conduis depuis trois ans donc maintenant je suis conductrice confirmée
What is a typical weekend day like in your family? =
Comment est-ce que vous passez un week-end typique chez vous?
Are there lots of restaurants and facilities nearby? =
Est-ce qu'il y a beaucoup de restaurants et de commodités à proximité?
What sort of food do you eat at home? =
Quel type de nourriture est-ce que vous mangez chez vous?
I am really looking forward to working as an au pair
J'ai hâte de travailler en tant qu'au pair
I am happy to help you out where I can
Je serai ravi de vous aider dès que je pourrais
If there is anything else you need to know, do not hesitate to contact me
S'il y a autre chose, n'hésitez pas me contacter.
Thank you for your time
Merci pour votre temps